Exceptional • Caring • Competent
We are grateful and blessed to have an exceptional, caring, and competent team to assist you in your care. We feel you will immediately notice the care we take in bringing just the right people to assist you. Learn more about our team of professionals below.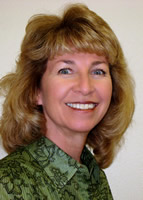 Debbie has worked in our office since 1990. She is an ABO certified optician and is certified to fit contact lenses. As our operations manager Debbie performs insurance billing and accounting services and makes sure our office continues to run smoothly. She is also often the cheerful voice that answers your phone calls.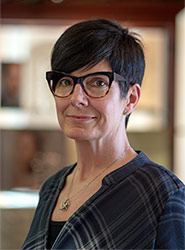 Deb has been part of our optical team since 2016. She brings 19 years of experience to serve our patients.  She has a great flair for fashion and frame styling. With her kind heart you can always be assured that she is looking out for what is best for you. In her free time she enjoys photography, travel, and spending time with her family and friends. She loves her dog "Buster." We are glad to have Deb as part of our team.
Susan joined our staff in 2018 after moving from New York state where she enjoyed a long career in the optical field as an optician. She is a licensed and ABO certified optician and NCLE trained  contact lens fitter. She has brought with her a great blend of kindness, competence and discipline. In her free time she enjoys quilting and walking her dog "Mr. Wilson" as well as spending time with her family. We are grateful to have Susan on our team.
Kay has worked in our office since 2001. She has formal training in insurance billing and helps with preparing insurance claims for our office. Her courteous and friendly attitude as well as over 15 years of experience in the retail environment are an invaluable asset to our office. We are grateful for Kay's loyalty and dependability.
Tiffany joined us in 2020 as a technician and scribe. She came to Camarillo from the Bay Area to complete her Bachelor's degree in Health Science at California State University Channel Islands. Tiffany spent time as a volunteer at Camarillo's American Red Cross before finding our office. She enjoys baking during her time out of the office and spending time with family. Tiffany brings a warm and cheerful spirit to our office and loves to care for each patient.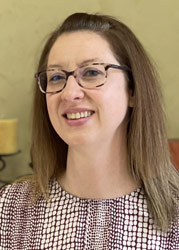 Lisa Joined our Team in 2022 as our Office Manager. With a background in retail management and customer service she brings her friendliness and professionalism to our office. In her free time she enjoys exploring the outdoors and spending time with her husband and dog "Party Time."
Nate joined our team at the end of 2021. Coming from a background of retail customer service, he brings a caring heart and dedicated attitude for each patient that walks in. His free time is occupied by building computers and finding new and interesting flavors of coffee.
Baylea joined our staff in 2021 as a receptionist but has since trained to be a technician and scribe. She came to the area from Arkansas after graduating with a degree in biology. Baylea brings intelligence and a cheerful personality to our office. In her free time Baylea likes to spend her time either reading or enjoying a beach day!
Ready to Schedule an Appointment?
Call (805) 482-1136 or use our contact form to schedule an appointment with us.